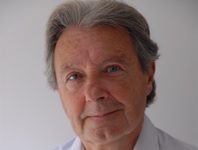 During his professional career Lionel was an associate director of the Media Information Group, and company secretary of Political Research and Communications International. He went on to become managing director of Parliamentary Monitoring Services Ltd, Political Wizard Ltd, and Zetter's Political Services Ltd, as well as non-executive deputy chairman of Dod's Parliamentary Communications Ltd.
He has been Chairman of the Government Affairs Group, President of the Chartered Institute of Public Relations, and Chairman of the PRCA Public Affairs Board. He is a Fellow of the Chartered Institute for Public Relations, and of the Public Relations Communications Association.
Lionel is a former chairman of Enfield Southgate Conservative Association, and fought Edmonton for the Conservatives in the 2005 general election. He was elected to Enfield Council in 2010.
As well as being a Director of the Enterprise Forum, he is also Vice President of PublicAffairsAsia, He has written, spoken and taught widely on politics and public affairs, and is author of a books on political campaigning, political lobbying and the Conservative Party.
He was awarded Public Affairs News Personality of the Year in 2008, Public Affairs News 'Outstanding Contribution' in 2012, CIPR Lifetime Achievement Award in 2016, and PRCS Outstanding Contribution award in 2019.