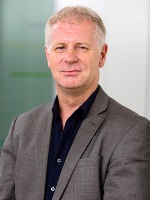 Clarence Mitchell joined Burson-Marsteller UK as a Managing Director in September 2011, where he provides strategic counsel to corporate and public affairs clients at the most senior levels across all practice areas, with his particular specialism in media relations, international reputation management and stakeholder engagement.
He was appointed Practice Chair, UK Public Affairs in May 2012, leading on advising clients over engagement with both the British Government and the British Conservative Party.
His current corporate clients include Microsoft, Heineken, Lloyds Banking Group, Hewlett Packard and Costa Cruises. He provided strategic crisis counsel to Costa's Chairman and CEO during the recent Costa Concordia cruise liner disaster in Italy. His Governmental clients include the Icelandic Ministry of Foreign Affairs.
Prior to joining B-M, Clarence was Director of Media Strategy and Public Affairs at Lewis PR in London, where he similarly provided strategic counsel on issues and crisis management and public affairs to the client list, including a number of UK charities and not-for-profit organisations. Previously, he was a consultant with Freud Communications offering the corporate client list print and broadcast media training for both C-suite and middle management.
Prior to that, he was Director of the UK Government's Media Monitoring Unit, based within the Cabinet Office, leading a 30-strong team of Information Officers that advised No 10 Downing Street and all of the major UK Departments of State on how best to respond to the 24/7 news agenda.
More recently, Clarence was also Head of Election Media Monitoring for the British Conservative Party, based at Conservative Central HQ, during the 2010 UK General Election campaign, advising the most senior Party figures including David Cameron, George Osborne, Eric Pickles and Steve Hilton.
Before moving into Government Communications and PR, he was an on-air BBC News Correspondent, Royal Correspondent, Political Correspondent and Presenter, during a 20 year career with the Corporation. He began his career in journalism as a newspaper reporter writing for both local and national UK titles in the early 1980s. He is also a Trustee of Swanswell, a national charity working to eradicate problem alcohol and drugs use.
Whilst completing his journalistic apprenticeship on the Hendon and Finchley Times, Clarence frequently covered the activities of the then Prime Minister Margaret Thatcher as one of his "local" MPs. He also accompanied the then British Prime Minister John Major "on the road" for the BBC during the 1997 UK General Election campaign.