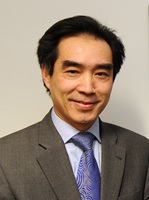 Kegang specialises in building China-UK business partnerships and advising on China/UK market entries for the last two decades. He is a director of his own business and the BCC LinkToChina programme.
He has travelled over 80 times to China and advised hundreds of British companies through meeting programmes, promotion events, trade missions, trade fairs and roadshows he organised or facilitated. He has also engaged in attracting Chinese companies and investors to the UK. He has been a bilingual contract negotiator and international project/event facilitator with a proven track record.
Kegang has years of experience in non-for-profit business support with the British chambers of commerce network as the Chief China Adviser to British Chambers of Commerce (2008-2011), Chairman of Liverpool Chamber's China Committee (1996–1999), the senior manager with Liverpool Chamber of Commerce responsible for international business and ChinaLink programme (1999-2008) and the BCC LinkToChina programmes based in the Thames Valley Chamber of Commerce (2011-2016).
His public-sector clients include UK Trade and Investment, Liverpool City Council, the University of Liverpool, Lancaster Management School, Manchester City Council, Northwest Regional Development Agency, Slough Borough Council, and Bracknell Forest Council. He was pivotal in setting up the sister-cities between the Liverpool and Shanghai in 1999 and running the twinning programmes for 4 years for Liverpool.
His private-sector clients include multinational and SME in award-winning projects such as the export of a British designed and manufactured robotic optical telescope to China, a global software company started in Hangzhou by two British software designers, a Wakefield based engineering company successfully traded its way from closing-down to global success through the work in China, and a leading British designer landed the design contracts of the Chinese high speed train manufacturer, etc.
In 2010 Kegang stood as the Prospective Parliamentary Candidate for Liverpool Riverside seat and fought a professional campaign. Kegang was also a member of the Liverpool Association Management Committee and a member of the Merseyside City Seat Initiative (CSI). He is now focusing on economic and international issues especially on trade and relation with China.
Kegang obtained his PhD in Geography from King's College London. He taught for ten years in South China Normal University (1985-1990) and the University of Liverpool (1994-1999).
His current interest includes reading and researching for a book on UK and China business.