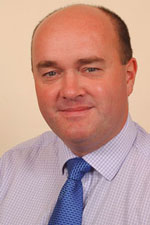 As a founder of The Enterprise Forum, Andrew took over as chairman in February 2001. He is Director of his own business, having previously been Head of Public Affairs at Penna, and an International Director with PPS. He also has worked in senior roles with Ericsson, 3, Direct Impact and McDonald's.
Andrew is co-founder and former Deputy Chairman of the Thames Valley Berkshire Local Enterprise Partnership and was a Councillor for the ward of Caversham in Reading. He was previously Leader of Reading Borough Council and the Conservative Group.
He has served on many voluntary bodies and is a Freeman of the City of Lancaster.
Andrew was the Chairman of the Lancaster Conservative Association, 1993-1996 and stood as a candidate for both the Lancashire County Council and Lancashire City Council. During the 1997 General Election Campaign, Andrew stood as the Conservative Candidate in Copeland. As well as the co-founder of the Enterprise Forum, Andrew has been a member of a number of associations including; Lancaster & Wyre, Southgate, Hertford & Stortford and Reading West.
He is currently leading a business consortium in Reading to deliver a new theatre and arts venue for the town.